Do you also like to fill up your empty planner pages with some original art work? Every month, I leave some spreads empty on purpose between my weekly spreads, so that I have some space to let off some creative steam. My planner is therefore a nice hybrid between a bullet journal and an art journal.
But staring at those empty white pages can be tough don't have any inspiration. I've therefore created this list of prompts to kick start you to get your creative juices flowing.
List of Art Journal Prompts
Favourite childhood memory
Favourite music
Winter
Best event you have witnessed
Your happy place
A country / place you would like to visit
Your favourite sound
Green
Your life in 2 years
The coolest animal you know
Ice Cream
Design your own aquarium
Favourite sweet food
Favourite colour
Your own personal jungle
Summer
I wish I was a…
Best decade ever
Spring
Nostalgia
Favourite Movie
If I could travel back in time..
Rainbow
Grandma's House
Flowers
Best moments this month
Mixed Media
Favourite Book
Autumn
Favourite Artist
Yellow
If I had 3 wishes…
Self Portrait
Science
Fruit
Pin it for later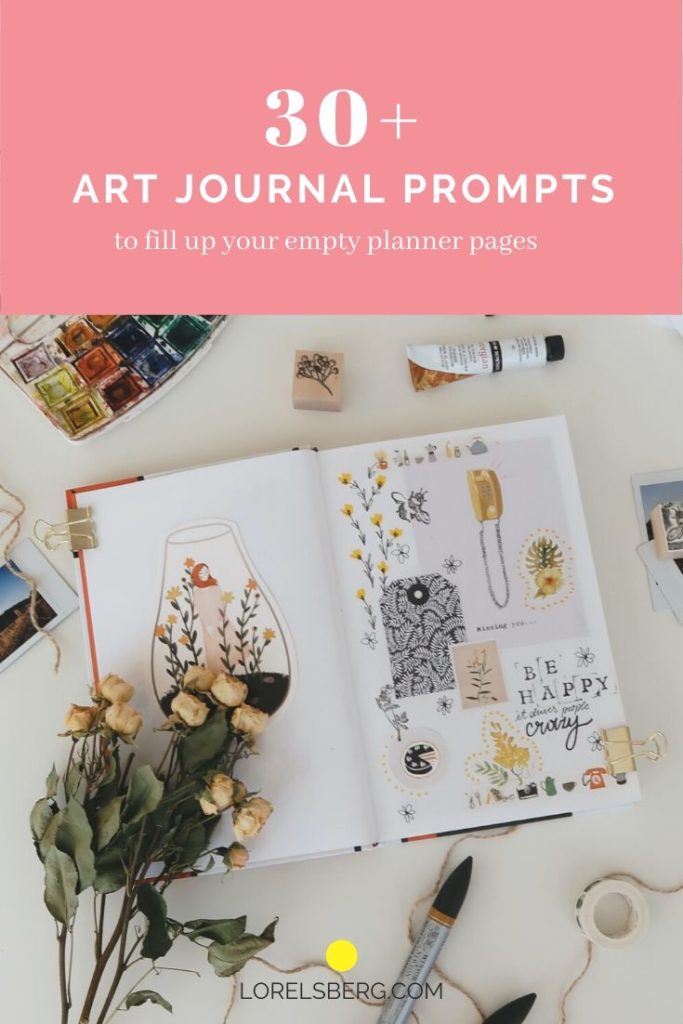 Need more inspiration?
Check out our free planner and journal printables.