Pop Art is an artistic movement that ranged from the late 50s to the 70s and well beyond. Pop Art's imagery focuses, as the name says, mostly on popular culture. Everyday life, commercial products, celebrities, advertising, the mundane items of everyday life.
Pop Artwork uses bright colours, outlines, and features visually often inspired by comics. When asked to name some famous Pop Art artists, most people will probably name Andy Warhol, Keith Haring, maybe Roy Liechtenstein.
But as so often, I ask myself, where the women at? Surely the whole movement wasn't exclusively run by male artists?
Of course it wasn't! So let me introduce you to some of the best female artists of the Pop Art movement.
Marjorie Strider
Marjorie Strider was a painter and sculptor born in 1931 in the United States. She studied at art school before moving to New York in the early 60s where she quickly became a well-respected member of the local art scene.
Her artwork addresses the (often ridiculous) sexualisation of the female body. Her 3D paintings aim to get into the viewer's face, confronting him directly and unavoidably with the issue.
Her paintings were so successful that she participated in an exhibition where her work was shown alongside Roy Liechtenstein, Andy Warhol, and Rosalyn Drexler.
Rosalyn Drexler
Rosalyn Drexler was a contemporary of Marjorie Strider, active in New York in the 60s. Apart from an exceptional painter, she was also an accomplished playwright, award-winning screenwriter, and (yes!) professional wrestler.
She started her artistic career creating sculpture from found scrap metals and wood elements. While these were only moderately successful, her sculptures did open the door to the New York art scene at the time where she was then able to develop her Pop Art works.
She used images from magazines and advertising as a basis for her collage-like work. Blowing up the images and painting over them with a bright colour palette, her work focuses on issues like the negative depiction of women's roles in the mass media, violence against women, racial violence, and clichés of male power.
Pauline Boty
Pauline Boty was born in London in 1938 and is widely recognised as a founding member of the British Pop Art movement. With the help of a scholarship, she was able to attend art school despite the disapproval of her rather traditional father.
As the only female representative of London's Pop Art scene at the time, she quickly gained attention for her work. Like many of her female contemporaries, Boty worked her unique female perspective into her artwork, addressing issues such as female sexuality, and sexism.
Boty was diagnosed with cancer while she was pregnant with her first child. She refused chemo because she didn't want to harm her unborn child, smoking marijuana to deal with the pain. She gave birth to a healthy daughter but died of her cancer only a few months later.
Evelyne Axell
Evelyne Axell was a Belgian Pop Artist born in 1935. She first pursued a career in acting before focusing on her art exclusively from the mid-60s. On a trip to London with her film-making husband, she was able to familiarise herself with the art of some of her contemporary Pop Artists. Inspired by their work, Axell started developing her very own signature Pop Art style.
Her art features Pop Art's typical bright colour pallets and most of her work focuses on the female (often nude) body, its sensuality, and liberation.
Evelyne Axell died tragically in a car accident in 1972, only 8 years after starting her artistic career.
(Sister Mary) Corita Kent
Corita Kent was an artist, teacher, and Catholic nun based in Los Angeles. During the 40s and 50s, she taught at the Immaculate Heart College's art department of which she later became the chair.
She quickly earned a reputation for her unique teaching style and artistic point of view. This gave her the chance to meet with many famous artists and designers of the time, such as Alfred Hitchcock and Charles and Ray Eames.
While she was teaching, she also produced a huge body of her own work. Her unique background led her to work subjects such as social injustice, religion, and the Vietnam War into her art. She often uses typography in a logo-style as part of conveying her message.
Naturally, this did not sit well with her superiors. The ongoing conflict between her art and her church eventually led Kent to put down the veil and continue to pursue her art outside of the church.
Idelle Weber
Supported by her mother, Weber was able to indulge in her curiosity of art from an early age. She grew up in Southern California and was no stranger to the local art museums. She wrote her high school dissertation about Pollock and went on to study at art school on a full scholarship.
In 1956, one of her charcoal works was selected amongst thousands to be exhibited at the MoMA. Although this was an amazing achievement, Weber and her work kept getting turned down throughout the 50s by the art scene, simply because she was a woman.
Weber finally managed to sign with a gallery in the early 60s and continued to have successful solo-shows and a great career until her recent death in March 2020.
Feeling inspired to create your own art?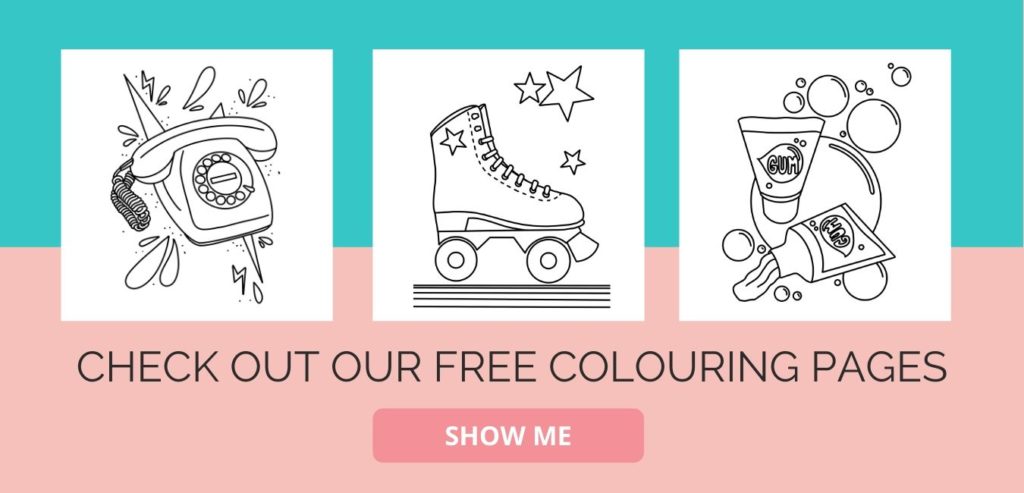 Pin it for later