Mountain tattoos are my new favourite thing.
Does looking at the mountains make all your worries seem utterly unimportant? Would you prefer a trip to the mountains over a beach vacation anytime? Are you also a fan of getting inked? Then I'm sure you've already considered getting a mountain tattoo yourself.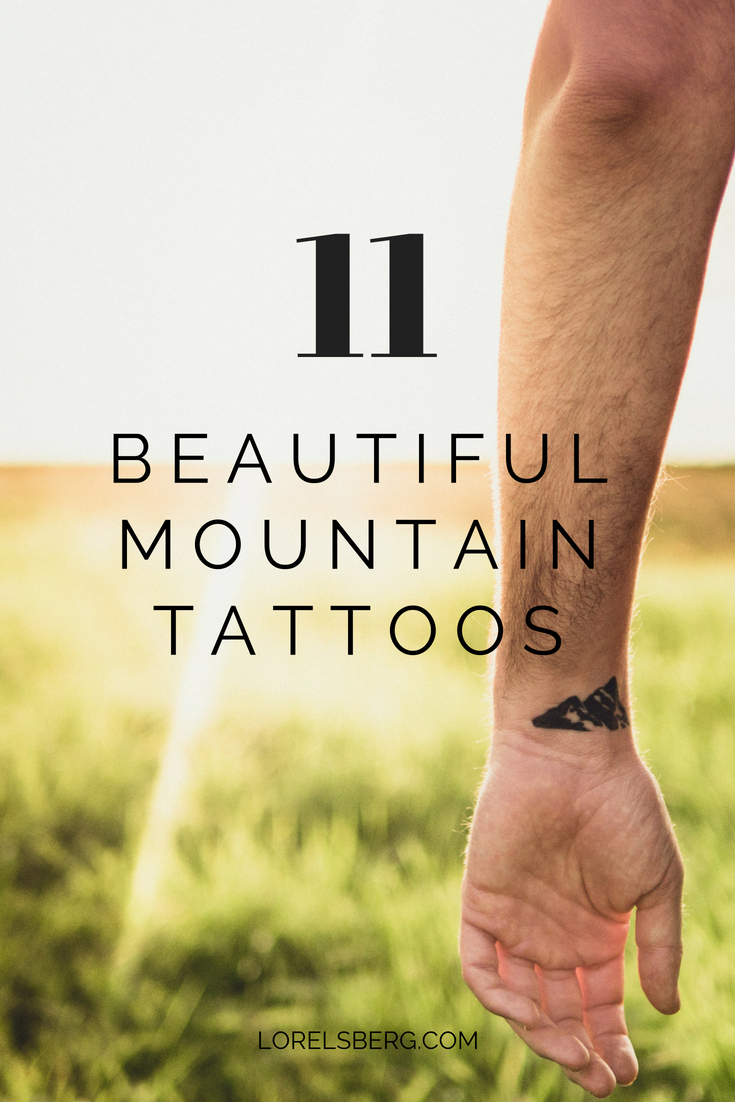 I finally got my own for my birthday this year and I couldn't be happier. Now, each time I look at my arm I can escape the noise of the city and travel off to the mountains for a peaceful minute.
If you're looking for some inspiration for your own mountain tattoo, I've collected some of the most beautiful mountain tattoos below.
1. The classic black outline
2. A colourful mountain sunset
3. Don't disturb the wildlife
4. The official Wanderlust logo?
5. Mountains and Waves
6. Watercolour Mountain Tattoo
7. A river runs through it
8. Reflections
9. Realistic Mountain Tattoos
10. The Backpacker
11. Those colours though
I hope you found some inspiration for your own awesome mountain tattoo. If getting a tattoo is a bit too much commitment for now, you can head over to our shop and check out our very own mountain inspired designs.