Emil Nolde, born in 1867, was a German-Danish painter who stands out for his bold use of colour. He was part of a group of expressionists called "Die Brücke" (the Bridge) who were all about using bright colours to convey strong emotions.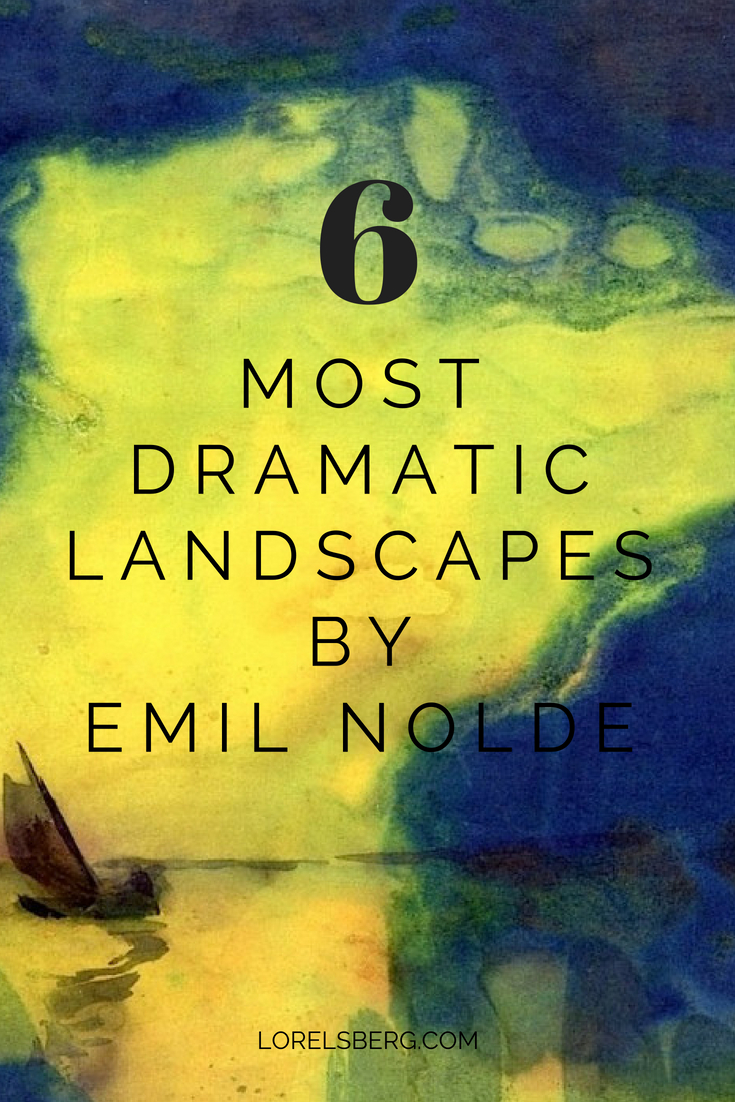 Nolde's work has always fascinated me, especially his landscapes. I mean just look at those dramatic skies!
Here is a collection of my favourite landscape watercolours.
1. "Landscape"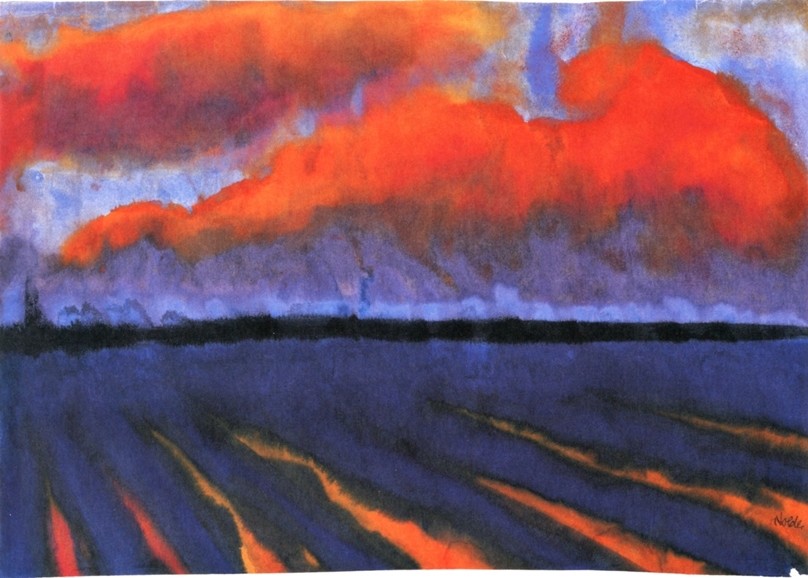 I love how Nolde uses red to create the field and then mirrors it in the super dramatic clouds. World on fire!
2. "Mountain Landscape"
If you're a fan of the mountains, then this painting will speak to you. I can feel the cold on my cheek from the cold winter night and I love the promise of a bright sunny day on the horizon.
3. "Deep Blue Sea under Yellow-Violet Sky"
The colours of the ocean are just amazing, That purple yellow sky though! This painting definitely has my travel urges running high.
4. "Stormy Sea"
Speaking of dramatic seas, I love how this painting creates this "end of the world" atmosphere. I really fear for the people on those ships…
5. "Sky and Sea"
Speaking of boats in trouble, this one looks like it's been through some rough times but is finally back to sailing onwards through calm seas.
6. "Lake Lucerne"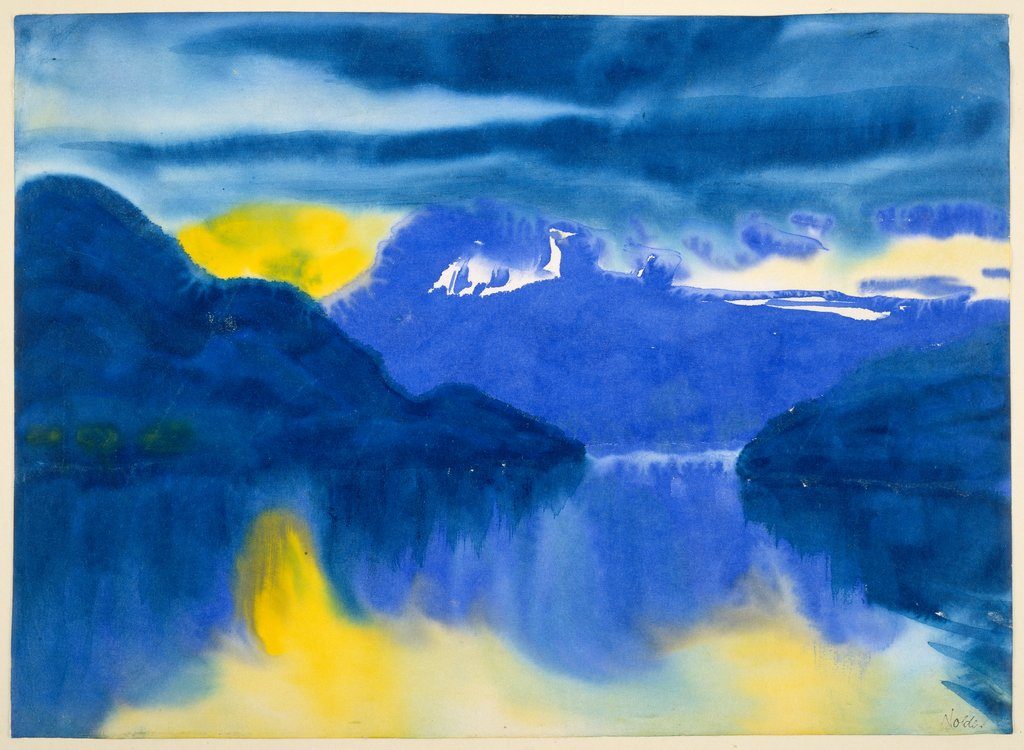 After so many stormy seas, this painting of Lake Lucerne in Switzerland brings a nice moment of calm. Smelling the fresh morning air on the shores of a mountain lake is about as peaceful as it gets.
Nature is such a fantastic artist, full of amazing colours, drama, and peace. All at the same time. Emil Nolde's paintings really succeed at portraying all of these feelings through the bold use of colours.
Want to get creative?