Summer is slowly but surely coming to an end. Vacation time is over. Back to school. Back to work. Back to wherever is not the beach. Back to not being able to park on my street because all the families with kids are back in town.
Now, instead of crying about it, I want us to remember all the amazing things that come with the late summer, early fall period. Nights are cooling down, so those of us that live in hot countries and don't have AC will finally be able to sleep again. Your plants have a higher chance of surviving if you forget to water them for a week. You can take your dog out at noon without fear that his paws will burn to crisps on the asphalt.
And then, there is the rain. Rain for days. Rain that will bring back the green to our gardens and parks. I love the rain, and since it's a big part of the coming season (at least in my part of the world), I've put together this list of awesome dancing in the rain GIFS to get even more excited about it.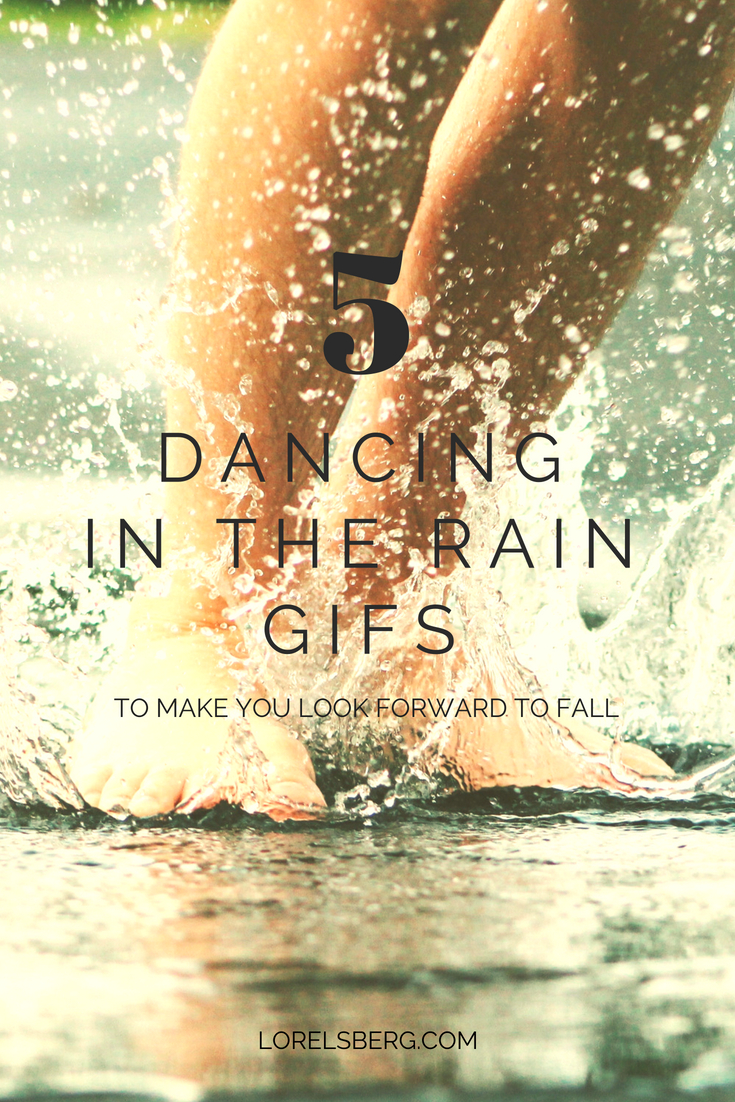 1. The classic "Singing in the Rain"
Look at those lush raindrops and his happy skip step. This movie has forever proven the fact that the very best thing to do when it starts raining buckets is to go outside and sing and dance. It gets even better if you sing "Singing in the Rain" to yourself while you're doing it. Extra points for suiting up!
2. Aishwarya Rai enjoying the rain bollywood style
Aishwarya, the queen of bollywoood, being her perfect self while breaking out some happy dance moves in the rain. She looks like she is happily welcoming each drop. I wish I could dance alongside her, happily catching one rain drop after the other.
3. High School Musical Dancing in the Rain
You do not have to be a fan of High School Musical to agree that we all wish we could spin around in the rain like that – full of hope, and feelings, and hormones going wild.
4. Queen B enjoying the rain with a baseball batt
I'm sorry, but it doesn't get more epic than Beyoncé walking around in the rain, rocking that dress and a baseball bat. I know it's not real rain if it's coming out of a fire hydrant, but let's ask ourselves, does that really matter?
5. Patrick Stewart being Patrick Stewart
Ok, forget everything I just said about how epic Queen B is. I mean, she still is, but Patrick Stewart is definitely giving her a run for her money. He is also rocking the yellow like a pro. Seriously, if this would be the actual weather forecast I would beg for rain every day.
I hope you feel a bit better about the coming season. So suit up, pack your baseball bat, go outside and bust those dancing in the rain moves!
Prefer to stay dry?