Pine trees in the forest, palm trees on the beach, or bonsai trees in the garden – every tree tells a story. If you're thinking about getting a tree tattoo yourself, I've collected some amazing tree tattoos in this article to help inspire you.
Whether you like colour, black and grey, or simple line work tattoos, trees are a great subject for all styles. Which story will your tree tattoo tell?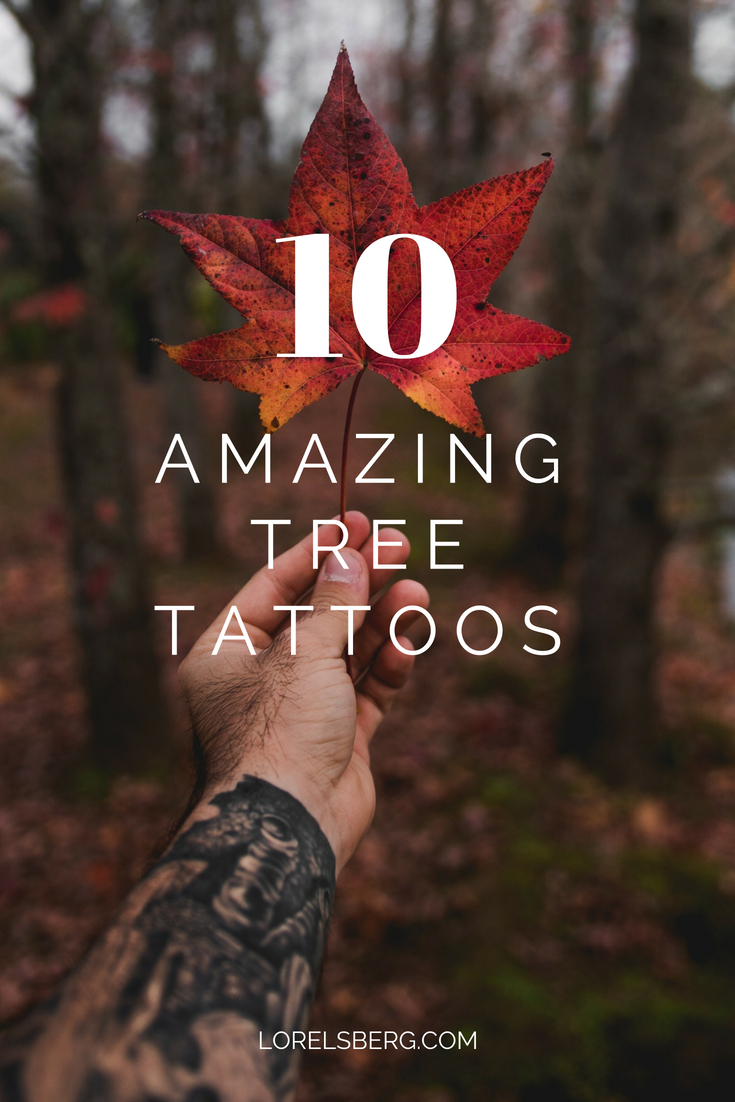 1. Watercolour Rainbow Tree
Let me start off with a splash of colour. How happy does this watercolour tree make you?
2.Dotwork Forest
I love how the forest blends over in the geometric design which then slowly fades out.
3. Geometric Tree Tattoo
Geometric tattoos are all the rage these days and rightfully so. This tree looks like it's enclosed in a crystal.
4. Simple Palm Tree
The simplicity of this palm tree tattoo is what makes it so gorgeous. You don't need ocean waves or cheesy sunsets to be instantly transported to a beach.
5. Trees and Moons
The long straight lines in this tattoo are perfect for the placement on the lower arm.
6. Childhood Memories
Where other tattoos tell a small story, this one writes a whole book. About endless childhood days in the summer spent swinging in the tire and carelessly climbing around on the trees in the neighbourhood.
7. Trees at Night
The way light and dark is used in this tattoo to make it look like the moonlight is reflected on the top of the trees is just awesome.
8. Moder Art Tree Tattoo
The colourful swirls in this tree tattoo give it a ton of movement. Like you could jump into it and emerge in some distant fairy land.
9. Colourful Tree of Life Tattoo
Tree of Life Tattoos come in all shapes and colours. The orange and green background and the circle make this example especially gorgeous.
10. Bonsai Tattoo
Epic is not a word I would usually associate with bonsai trees, but this japanese style tattoo makes the bonsai look totally badass.
I hope you've enjoyed this collection of tree tattoos and feel inspired to get your own.
Not ready to get inked?