Nature is truly fascinating. It can be destructive, creative, and playful, all at the same time. Sometimes it moves at the speed of lightning, or it can take for millennia amazing mountain ranges to emerge. These nature time lapse videos capture some of nature's amazing moments, featuring flowers, storms, snow, and more.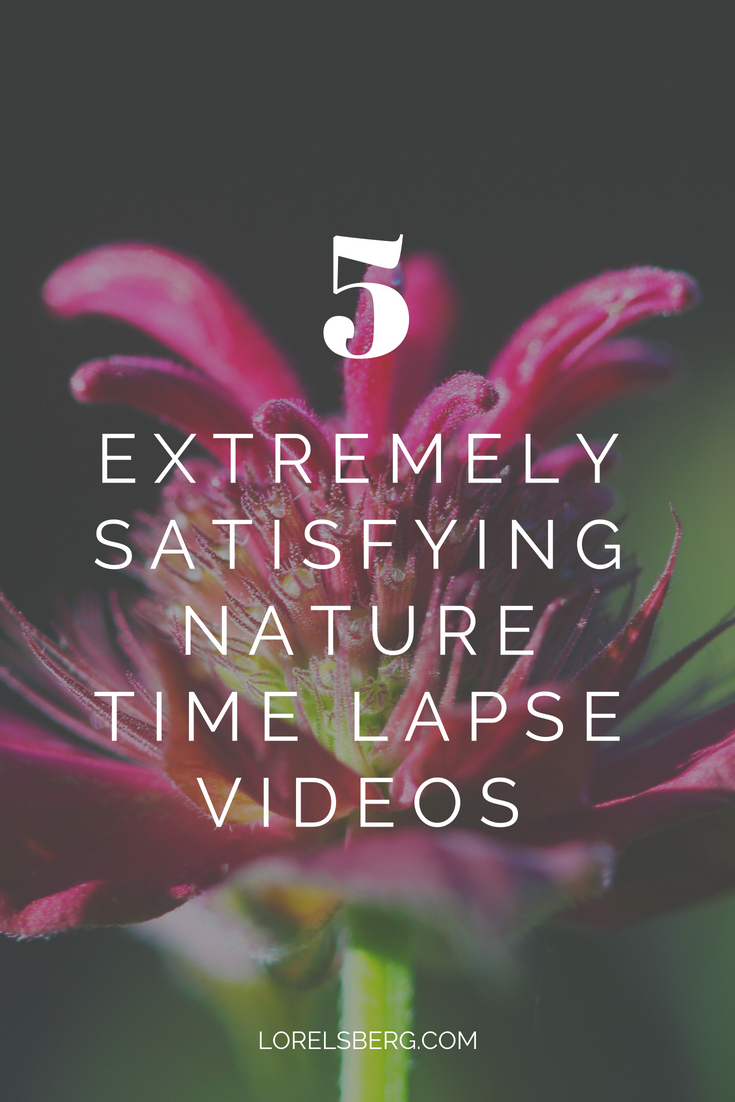 So sit back and relax with these super satisfying nature time lapse videos.
1. A bergamot flower blooming
I love the way the petals of this bergamot flower grow slowly and then suddenly pop open to display their full glory to the world. It reminds me of working your way slowly through the work week to pop out in the end for a weekend full of fun and awesomeness.
2. The snow building up on this terrace
Watching the snow fall is on this terrace is super satisfying. You can almost hear the snow muffling out the sounds of the world, calming everything down. I also love how you can see the weight of the snow pushing on the branches of the trees in the background. How great it would be to watch this by the window with a hot cup of tea in your hand.
3. Watching these sunflower seeds grow
Watch these sunflower seedlings pushing through the soil, shedding their seed and starting to dance their way towards the sky.
4. Microscopic nature time lapse of crystals
A lot of nature's miracles are not visible to the naked eye. Fortunately, we can look through a microscope to admire the love that is in the details. This video shows chemical reactions on two different metals, which lead to these amazing crystal forests.
5. Storm over the ocean
Watch the storm rolling in over the coast of Florida in this amazing video. There's threatening clouds, lightening, buckets of rain dumping down, and finally the sun breaking through the sky giving way to a beautiful day with calm blue waters.
Need to relax some more?